How To Use Web Crawlers In Your Digital Marketing Campaigns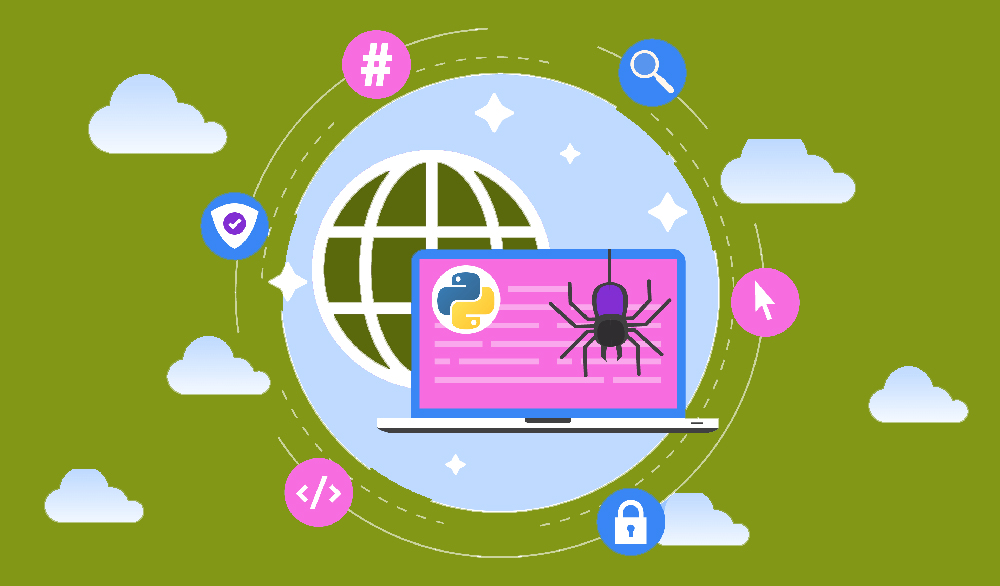 March 4th, 2022 by esigners
Current digital marketing trends keep coming up like mobile user experience, voice SEO, AMP, etc. If you miss out on any of these elements, your marketing campaign won't be a success. If you want a competitive edge over other brands, you need to use the latest tools like log analyzers and website crawlers.
What are Web Crawlers?
Web crawler is a computer program that traverses the web for indexing purposes. The main objective of a crawler is to create an index. They first search the content on the web and then comes up with a result for the searchers. The most well-known crawler is Googlebot of Google. Slurpbot is Yahoo's web crawler.
Some of the ways to use web crawlers in your campaigns are:
1. Finding potential leads
Are you a B2B content agency that helps businesses by providing them quality content? How will you know which companies are searching for a content writer at the moment and whom you should pitch? Sure you can manually scan through different Google Sites, LinkedIn, different sites for gigs, etc. But how feasible is this process? There is so much work for an agency to handle already and lead generation should be the last thing on the list. With web crawlers, you can access all these valuable data much faster and easier to use format.
2. Competitor Analysis
Can you imagine the advantage your agency will have if all the competitor data is at your fingertips? Your product, sales, and marketing team could focus on more crucial tasks than collecting competitor data like pricing models, packages, etc. You can easily figure out with all that data what kind of rates and figures are working best in the market.
3. Keeping up with market trends
Market trends keep changing constantly and keeping a track of all of them manually is impossible. What if you could have a tool handy to know who could be your new target potential clients and what are the changing requirements of your current client? Web Crawlers will make all these data available to you in a single, central location in a fast and optimized manner.
4. Review of brands and competitors
Your customers will rarely give you any detailed and valuable feedback on which you can work. Instead, use web crawlers to gather reviews, posts, and comments on external forums and websites. You can even use this tool to gather the feedback of your competition which will be way more accurate and authentic and something you can work on. It will save a lot of effort for your marketing team too.
5. Find listicles and articles to get your name on
If you want your agency's name to appear on popular listicles and articles on the internet along with your competitors, web crawlers can be a great research tool to find such lists. Once your agency's name appears in all these high-traffic lists, your internal traffic will improve resulting in high lead generation.
6. Selecting better vendors
If you require third-party service providers for your agency, you can research these vendors using web crawlers. Starting from pricing to service availability, web crawlers come in handy while gathering crucial information about all these marketing tools or services.
If you are running a professional digital marketing agency, you need to invest in smart tools and systems to make your work easier. These tools will help you manage your company's workload and make your processes super-efficient. So go ahead and figure out the best web crawler for your agency.