10 Exciting Facebook & Instagram Trends You Need to Know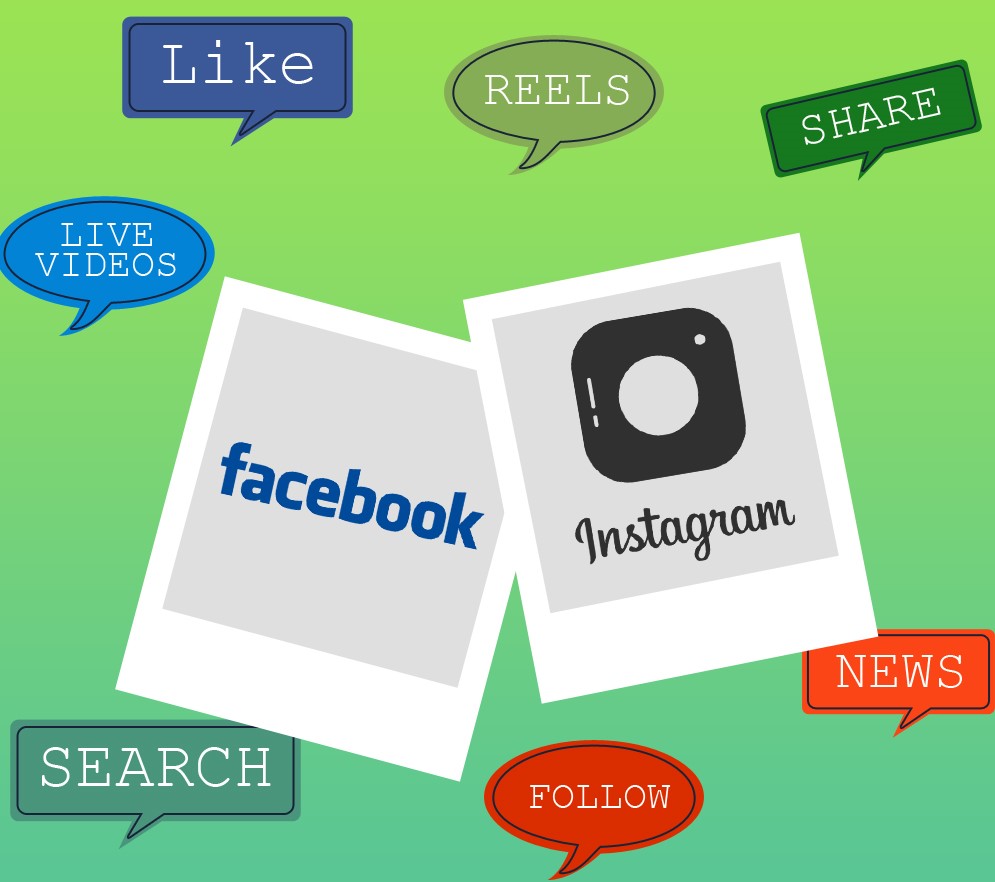 January 4th, 2021 by esigners
One of the biggest Facebook trends for 2021 is that Facebook Live is back in favor. The usage of this particular feature of the social media giant has seen a year-on-year increase of 26.8% in the second quarter of 2020 compared to the same period of 2019 and it's expected that this trend will continue to be strong in 2021 as well.
AR Ecosystem is becoming big on Facebook
As per statistics provided by Spark AR, at least 4 lakh creators from around 190 countries of the world have used Spark AR Studio of Facebook to publish more than 1.2 million AR (augmented reality) effects.
Facebook video marketing would grow
Socialbakers says that compared to the third quarter of 2019 the third quarter of 2020 saw an increase of 2.6% in the video content being marketed on Facebook.
There is an increase in interest-driven private communities on Facebook
This is one of the rising trends as far as this particular platform is concerned. In 2019, Facebook had predicted that you could expect these groups to become more popular in 2021 as well. There are already more than 10 million such groups that are being used by more than 1.4 million people from all around the world.
Online shopping experienced to become bigger
Facebook has said in 2020 that online shopping on its platform would be a major trend in 2021 as well. This is the age of the e-commerce boom and Facebook has also recently launched Facebook Shops. So, it can be expected that more people would now be shopping on Facebook from 2021 onwards.
Instagram Stories to become the backbone of influencer marketing
Tribe Dynamics has stated in 2020 that Instagram Stories would continue to be a major factor with regards to influencer marketing on Instagram.
Reels to be used more on Instagram
Influencer Marketing Hub has predicted in 2020 that Instagram Reels would start to become more popular. The feature was launched in August 2020. It is expected that in 2021 it would become the direct competitor to TikTok.
Instagram Live would continue to be a major feature
Business Insider predicted in 2020 that in 2021 Instagram Live would continue to remain as popular as it was in 2020. Already the year has seen a 70% increase in the usage of Instagram Live thanks to the Coronavirus pandemic.
In-app shopping would trend on Instagram
In 2019, Facebook said that in-app shopping would trend on Instagram. 70% of shoppers around the world are already using Instagram to discover new products to add to their collection. 130 million users on the platform also use the shopping posts on the platform every month to gain more knowledge in this regard.
The Explore Tab on Instagram would be big
In 2019, Instagram said that its Explore Tab would be a prominent feature. More than 50% of the users on the platform use this feature at least on one occasion each month.
Conclusion
Apart from these, it is expected that the Ads Format would be a major player on the Facebook News Feed. In much the same way, GIF, Twitter, and TikTok content would trend on Instagram.